defibcare AED Program Management
defibcare AED Program Management ensures that when time is critical, your AEDs and the people responsible for them are ready to save a life. The online interface logs AED, consumable and rescuer training status, and alerts users when something must be fixed or updated. defibcare also handles legal and regulatory compliance.
Two Levels of Support
Essential – FREE one year license with every single AED purchased from defibshop- Learn more here

Access to defibcare for each AED licensed in your program. (User manages data entry, data maintenance, and report design and generation).
Professional- Learn more here

Complete access to defibcare for each AED and our Program Management. (Live customer support for designing, implementing, and maintaining your program. Includes loading data, troubleshooting, indemnification, and launching program). Includes prescription and medical oversight.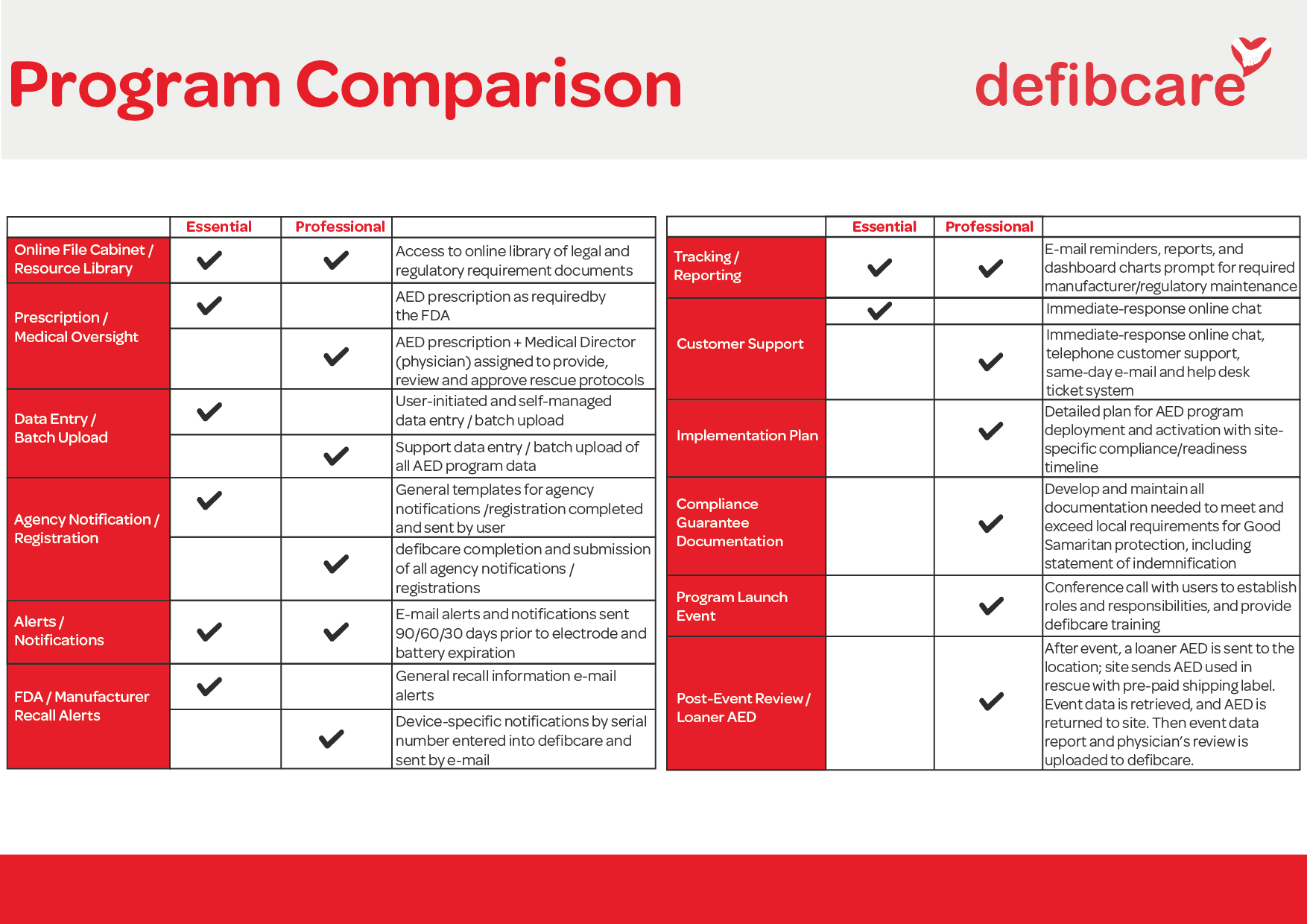 Need More?
Some large AED programs with multiple units, possibly in several locations, need extra support. Do you need pre-staged products from your manufacturer delivered on a specific training date? Do you need help collecting data about AEDs already in service that are converting to defibcare? We can provide premium services, if needed. Ask your defibcare representative for information about services not shown here.