AED Management Guide
Congratulations! If you're reading this message, it means you have already purchased an AED and are now looking to manage it effectively to help improve survival statistics against cardiac arrest.
In this free downloadable guide, we'll be sharing an overview of Sudden Cardiac Arrest (SCA) and the risk factors, as well as taking an in-depth look into AEDs and exactly how they help a victim suffering a cardiac arrest. This is to help give you a better understanding of the life-threatening condition and how defibrillation can help reduce fatalities, by having it readily available in a public location.
We'll also cover how to place your AED effectively for increased visibility, how to devise a well communicated SCA Emergency Plan and lots more to ensure you make the most out of your AED to help increase survival statistics and user confidence of your potentially life-saving unit.
Click the guide to download your free AED Management Pack: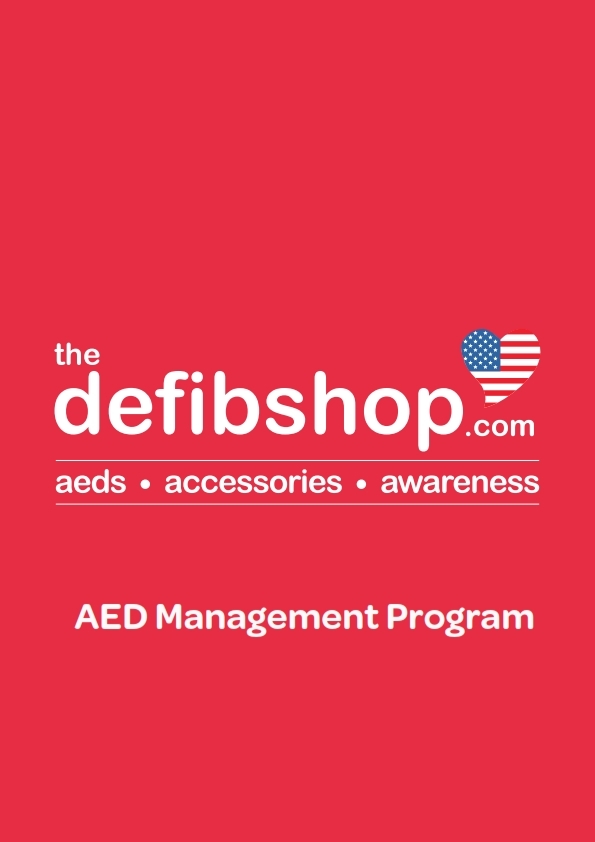 Here to Help
If you'd like any additional advice as you get to grips with your AED and put together your very own AED Management Plan, please feel free to call the defibshop Product Specialists on 888 820 0760 or email savealife@thedefibshop.com where a member of our team will assist you in any way that they can.