About Us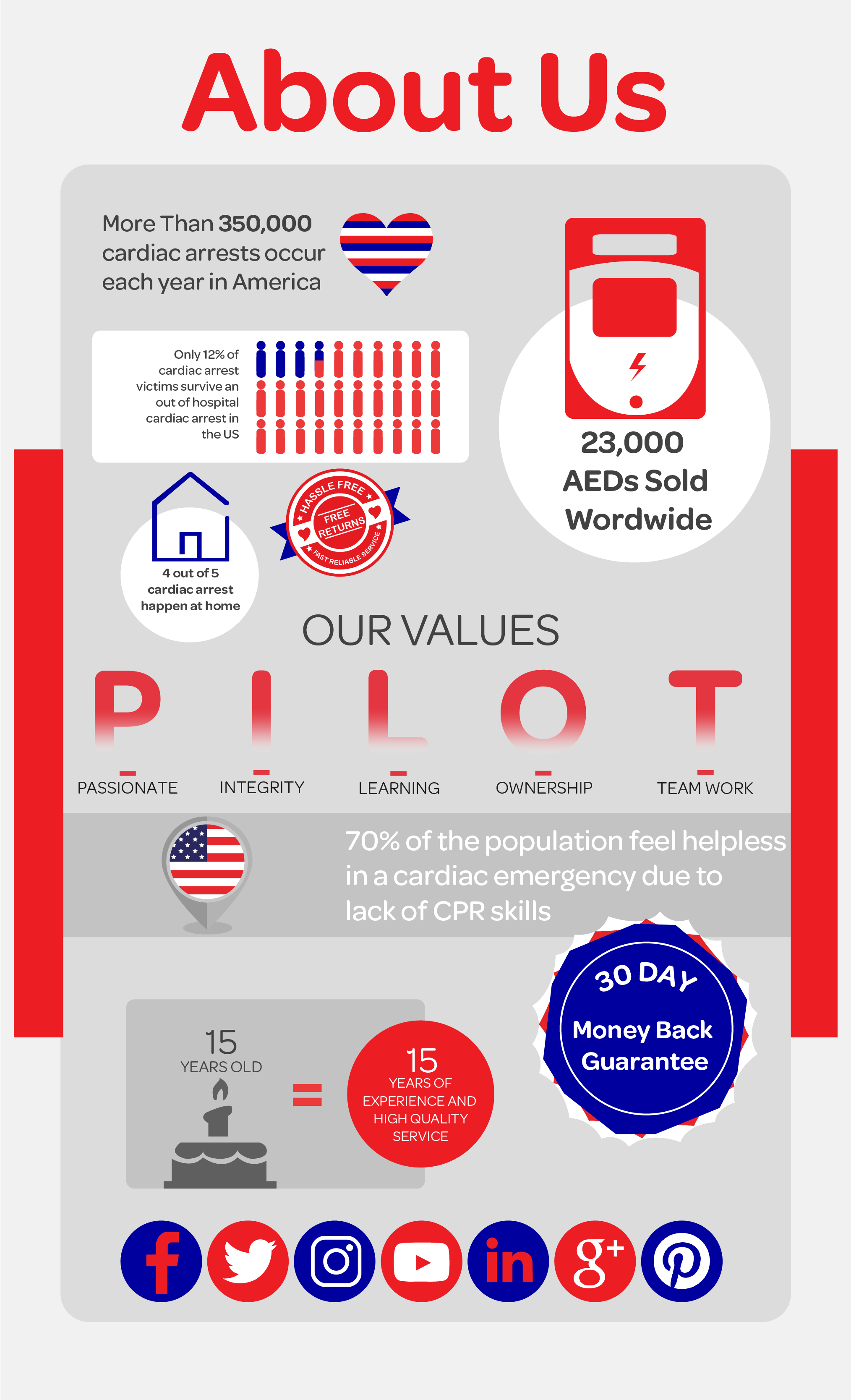 the defibshop has over 15 years of experience in AED distribution and education and having successfully created over 23,000 heart safe environments across the globe, we decided we wanted to help MORE by expanding our services across the pond to help provide the US with life-saving knowledge, education, and equipment to help increase the survival statistics of cardiac arrest. We are an honest organization with a great passion for what we do. You can also learn more about our company Values here.
So why do we do what we do? Well, currently only 12% of cardiac arrest victims within the US survive an out-of-hospital cardiac arrest. In addition to this, around 16 young people die every day from SCA in the states and over 350,000 cardiac arrests occur every year.*
So what can we do to change this?
The answer is simple.
We want to see an increase in the accessibility of AEDs across the US along with a greater knowledge of CPR which, when combined with the shock from a defib is the only definitive chance of a victim being saved.
With every working day, the passionate team behind the defibshop will strive to help create as many heart safe environments in the US as possible by joining forces as a team and taking ownership of what we do. By helping to spread the knowledge of life-saving treatment, we hope we can help to increase survival statistics of those who suffer a cardiac arrest outside of a hospital environment and frankly, we can't think of a better way to spend our day.
Sadly, cardiac arrest can occur at any time and in any place, affecting of victims of various health, age or gender. This is why we're committed to getting as many defibrillators into public areas within the US to help save as many lives as possible.
So how about it? Want to help us save some lives? It can be as easy as sharing our website, our informative content or even educating yourself on AEDs and how they can help make public locations a safer place.
If you'd like to get in touch with our team to learn more, you can call 888 820 0760. You can trust that a member of our team will be happy to share their knowledge with you and offer their impartial advice. Alternatively, you can email savealife@thedefibshop.com and feel free to browse our site to get to know us and the defibshop brand.
*Statistics based on findings by American Heart Association and Parent Heart Watch